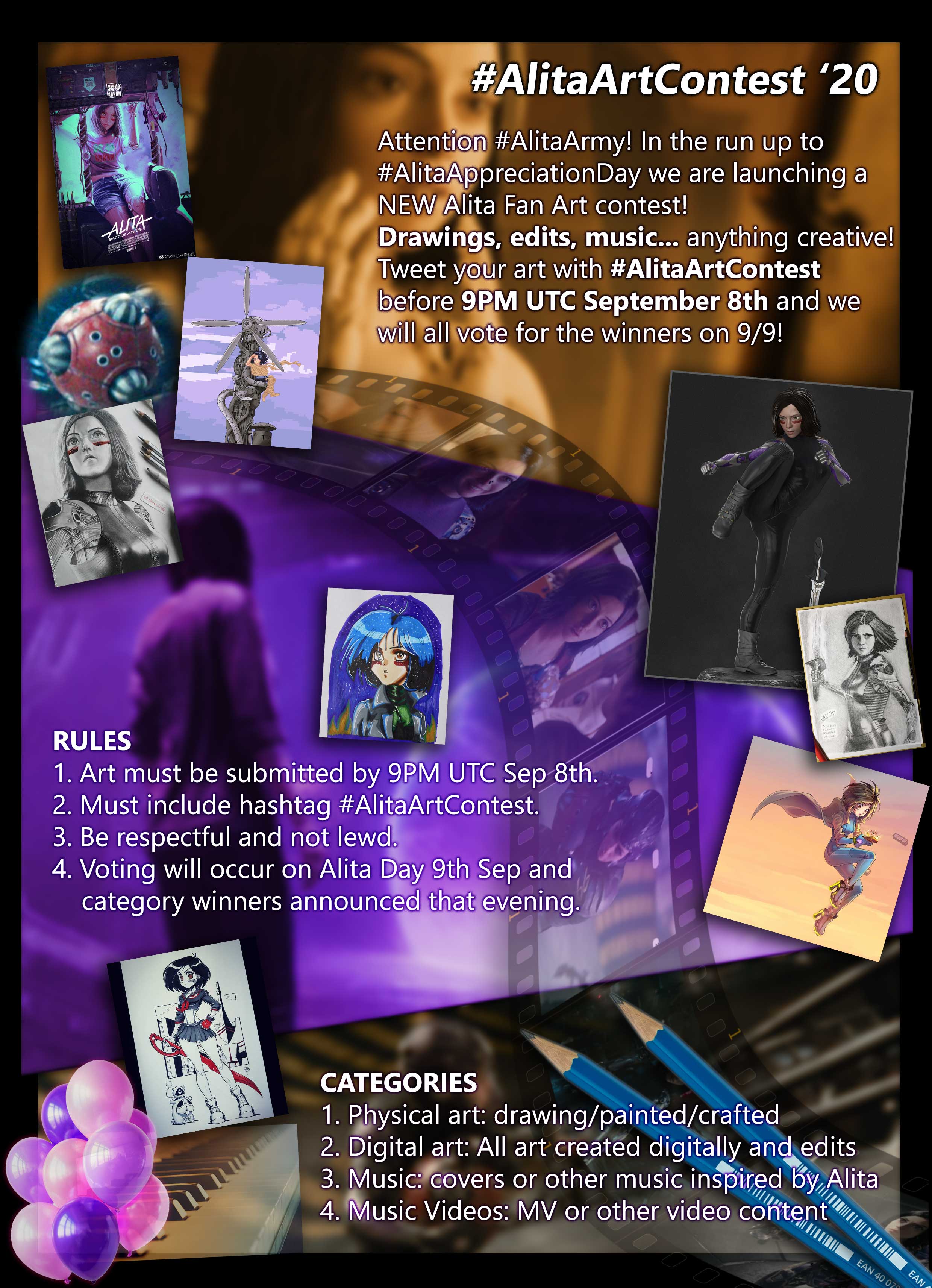 Since 9/9 is #AlitaAppreciationDay (#AlitaDay) again, we want to call all fans of #AlitaBattleAngel and all members of #AlitaArmy to create beautiful #Alita related art. Post with the hashtag: #AlitaArtContest – the best piece will be picked as the winner. No prize – but love and joy.
RULES:
Art must be submitted by 9PM UTC Sep 8th.
Must include hashtag #AlitaArtContest.
Be respectful (NO LEWDS).
Voting will occur on Alita Day (September 9) and category winners announced that evening.
CATEGORIES:
Physical art: drawing/painted/crafted.
Digital art: all art created digitally (including edits).
Music: covers or other music inspired by Alita.
Music Videos: MV or other content.
Contacts: @vladdie777 @Battleangel2661 @Bozilla4